Break free to the world of Natural vision
THROW AWAY YOUR GLASSES & CONTACT LENSES
Today Lasik Treatment has emerged as the most suited remedy for avoiding glasses and contact lenses. It is the most commonly performed procedure worldwide and millions have undergone Lasik for correction of refractive errors.
REFRACTIVE ERRORS
Normally, the light entering the eye is brought to a focus on the Retina. When this focus falls in front (Myopia) or behind (Hyperopia) the Retina, a condition called refractive error results.
CORRECTING REFRACTIVE ERRORS
Till recently refractive errors had to be corrected with glasses or contact lenses. But the problems of wearing them, led to the search for an alternative and today laser vision correction has proved its safety, precision and predictability.
LASIK
LASIK is the acronym for LASER ASSISTED INSITU KERATOMILEUSIS.
In Lasik, Excimer Laser; a cool laser is used to destroy intermolecular bonds in the corneal tissue resulting in tissue removal by a process called Photo ablative decomposition.
IDEAL CANDIDATE
You are 18 years or older
Your glasses prescription has been stable for last 12 months
You have healthy cornea and eye
You are in good general health
No major eyes disease like cataract, retinal disease & Glaucoma
No autoimmune, collagen disease.
To evaluate your fitness before the procedure, we do a detailed examination of your eye which includes, Pachymetry, Topography, Pupil size measurement and retinal evaluation
PROCEDURE
LASIK is performed as an out-patient procedure. The eyes are numbed using drops and a thin flap is created on the cornea by a device called Microkeratome. The flap is lifted, laser is applied and then replaced back. In a few minutes times the flap gets attached well due to natural adhesive forces without any sutures. The procedure is painless and needs just 15 minutes for both eyes.
RECOVERY
Visual recovery following Lasik is rapid. One will attain 70% vision immediately after the procedure, about 95% after 24 hours and the rest in a weeks' time. One can go back to routine work in 36 – 48 hours with very few restrictions.
SAFETY & SUCCESS
Lasik is a safe procedure, provided it is performed after evaluation at a good centre. It is a highly successful procedure and the results are reliable and lasting.
POST LASIK CARE
One can leave the centre an hour after the procedure and have to come back the next day for review. Avoid rubbing the eyes/swimming for 4 weeks. It is preferable to wear goggles for a week.
BEFORE LASIK TREATMENT                  AFTER LASIK TREATMENt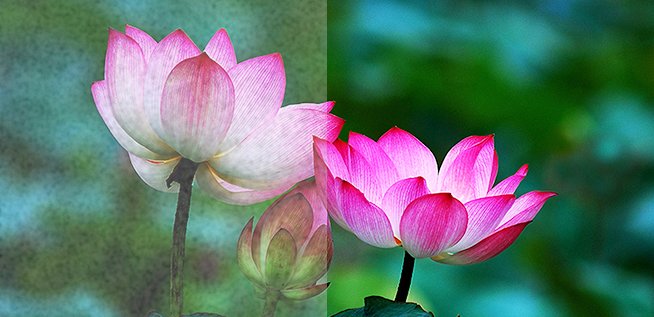 A new world of vision
Our centre is equipped with one of the best Laser Machines in the world from Shwind, Germany.
FEATURES
Widest pupil detection range
Fastest treatments
Lowest pulse energy
Wave front optimized ablation patterns